Hair extensions, wigs, weaves, and crochet braids are great,
but what happens to your real hair under them matters a lot!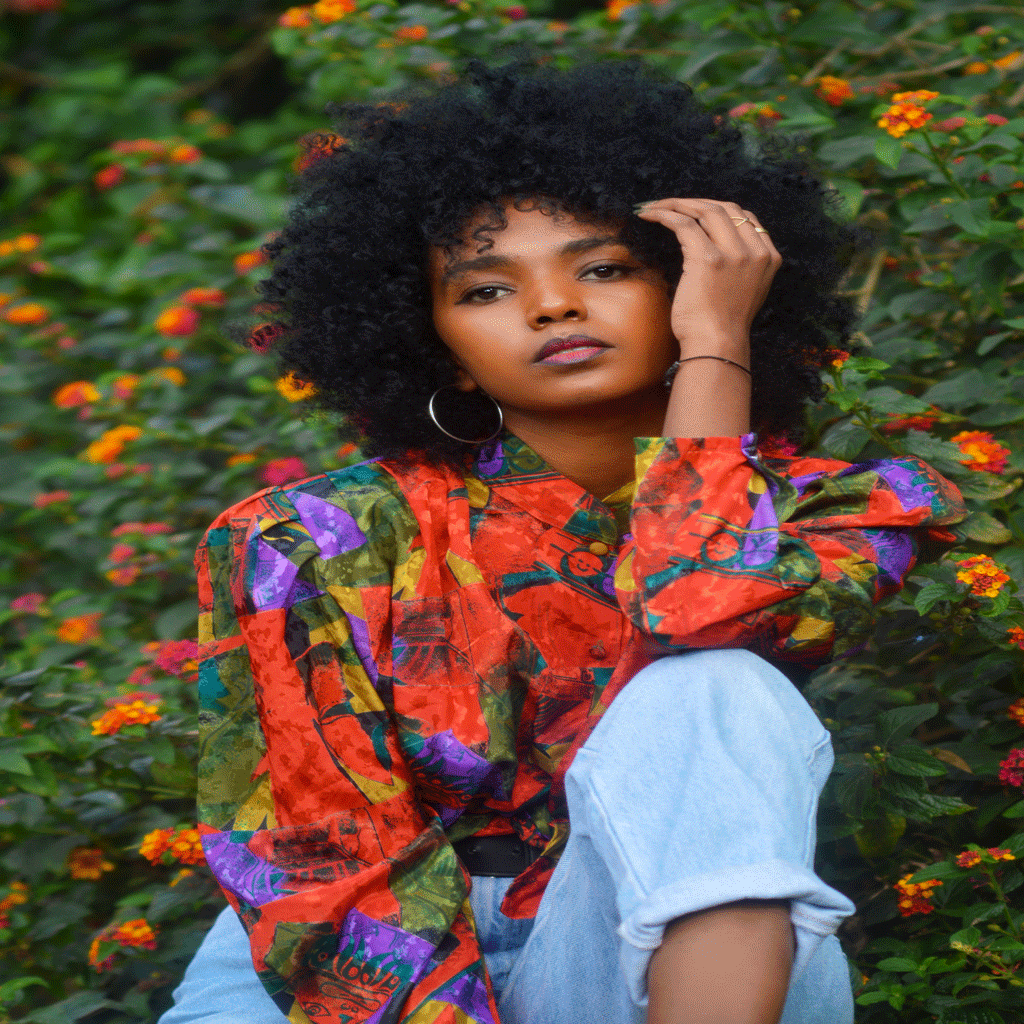 Welcome to More Hair!
More Hair is a hair care line formulated by natural hair lovers for ladies whose hairs have been besmirched by chemical-induced hair products. We use only natural, preservative-free ingredients that protect, strengthen, and re-generate your hair to give it that stunning soft, silky, and glossy look. 

Unlike many hair care products with toxic chemicals that damage your hair over time, our nutrient-rich elixirs contain the right combination of essential oils that sip into your medulla to protect your hair from the inside out. We're dedicated to offering products that are super-effective and safe, even for the most sensitive hairs.
Beyond your hair, we're concerned about you as an individual. This is why we spare no effort in ensuring that we provide you with an unparalleled shopping experience.
OUR INGREDIENTS
Food for Your Hair and Good for the Earth!
Did you know that many hair care products contain harmful chemicals that destroy your hair follicles and cause loss over time?
It's true! But don't worry. All our products are 100% based on organic ingredients that sit-well with your hair now and in the long run.
Alcohol-free

Color-safe

Paraben-free

Color-free

Silicone-free

Cruelty-free

Phthalate-free

Sulfate-free
Look beautiful, confident, and save Mother Earth while doing so!
Healthy Hair Is Our Calling
Let's Usher In Some Natural Nourishment
Since its inception, More Hair has kept its commitment to helping others close to its core. By ensuring that we provide our clients with only the most nutritious, natural ingredients in our hair products, we're guaranteeing that generations of women will be able to live with luscious, nutritive hair.
Often, hair loss, breakages, and hard, coarse hair conditions occur because we're not using the ingredients needed to get our hair growing in a healthy way. We don't want to see women emotionally suffer because of the state their hair is presently in. At More Hair, we're here to make our mark and finally change the way we take care of our natural gifts.
Our Essence
Hi there! It's Danielle McDaniel here. It's good to finally meet you! As the founder of More Hair, I always hold the health of your hair as my number one priority – a passion which started years ago.
Like most mothers, mine would always do my hair for me before we went out. I would always thank her from the bottom of my heart, and she would always reply by saying: "Don't say thank you, you say More Hair". I believe she meant 'good luck' for the future of my hair.
Today, I've adopted my mother's mantra and instilled it into the operations of my company. More hair growth equals more confidence, more love, more peace, more beauty, and a more constructive view of yourself. I must personally thank my mom for helping me see this in myself all those years back.
At More Hair, we have three pillars that define who we are:
1. Always Go Organic
Preservatives were never meant to help with hair growth. By using all-natural elements, you're making a conscious decision to prioritize the well-being of your hair. As an eco-friendly company, we also made the continuous choice to manufacture packaging which is recyclable and holds a minute carbon footprint.
2. Always Strive To Innovate
At More Hair, we're in a continuous stride towards maximizing the quality and impact of our products. Through a process of stringent testing and detailed research, we are constantly improving our business all the time. Why do we do this? To bring the transformation our customers need!
3. Always Push For Community Impact
The world is often in a rough spot. Turn on the news, and you will know exactly what we're talking about. At More Hair, we want to craft a space that is inclusive and caring – a space where we can all share our stories and help one another to boost our self-esteem and get through tough times - together.
Do you want to take a bold step and take control of the state of your hair? With a simple click, you can have a batch of our shampoo on your doorstep! No more worries over split ends, frizzy hair, or loss of locks. We've got your back – and your hair!
ORDER YOUR OWN MORE HAIR SHAMPOO TODAY!
Our Founder
Hi, I'm Danielle, and I'm the founder of More Hair. When I was young, my mom always styled my hair beautifully. And each time she did, I would scream a big "thank you," wearing a broad smile across my cheeks. But mom would reply, "you don't say thank you, you say More Hair." She said that it was good luck for my hair growth. So, I would scream "more hair!" before running off to play, happily.

For a long time, I believed that it was saying "More Hair," which made my hair grow beautifully, longer, and thicker. However, I soon realized that her hair products were the wand behind the magic the whole time. Today, I've adopted the concept of more, and I want to share it with everyone. But this time, I'm presenting the secret – 100% organic products.
Based on my desire to help you achieve optimal hair growth, texture, and protection, I've put together the best ingredients that are both safe and effective for you.
More Hair growth, more beauty, more love, more peace, and more confidence to you!